Buffett Anonymously Donated Two Airplanes Last Year to Alabama Museum
September 4th, 2023
---
In 2022, Jimmy Buffett made an anonymous donation of two of his airplanes to the USS Alabama Battleship Memorial Park in Mobile, Alabama.
USS ALABAMA Battleship Memorial Park is thankful to have received a generous donation of two aircraft made by the legendary singer and Mobile native, Jimmy Buffett. When the aircraft first arrived at the park, in 2022, Buffett wished to remain an anonymous donor. As the world mourns his passing, we are pleased to finally be able to share his generous contributions to the park. The Grumman Goose and Boeing Stearman are both on display in the Medal of Honor Aircraft Pavilion. Visitors will see a wreath and an iconic Hawaiian-styled shirt that has been placed by the Grumman Goose in honor of Buffett.
From WKRG:
Park Officials say Buffett's camp contacted the Battleship Park Foundation in 2022 about donating the planes anonymously. The planes shipped in pieces and reassembled at the Medal of Honor Pavillion. They were publicly displayed while the donor remained private. It was a tough secret to keep.

"Now, the folks involved here, as we're doing this project to not just say proudly, yes, guess what we have… Jimmy Buffett's planes!" said Chairman of the USS Alabama Commission Terry Ankerson. He also went to school with Buffett at McGill-Toolen.

"He'll always be part of Mobile. And this is one of those steps where Jimmy Buffett is part of Battleship Park," said Ankerson. Officials with Battleship Memorial Park managed to keep Jimmy Buffett's name under wraps for more than a year. They had planned on making a public announcement earlier this year. They say Buffett kept delaying it until time ran out. In retrospect, they realized the delays were due to Buffett's declining health.
Read more about Jimmy and his passion for flying here.
You can see the Stearman in the music video for "Trip Around the Sun," a duet with Martina McBride: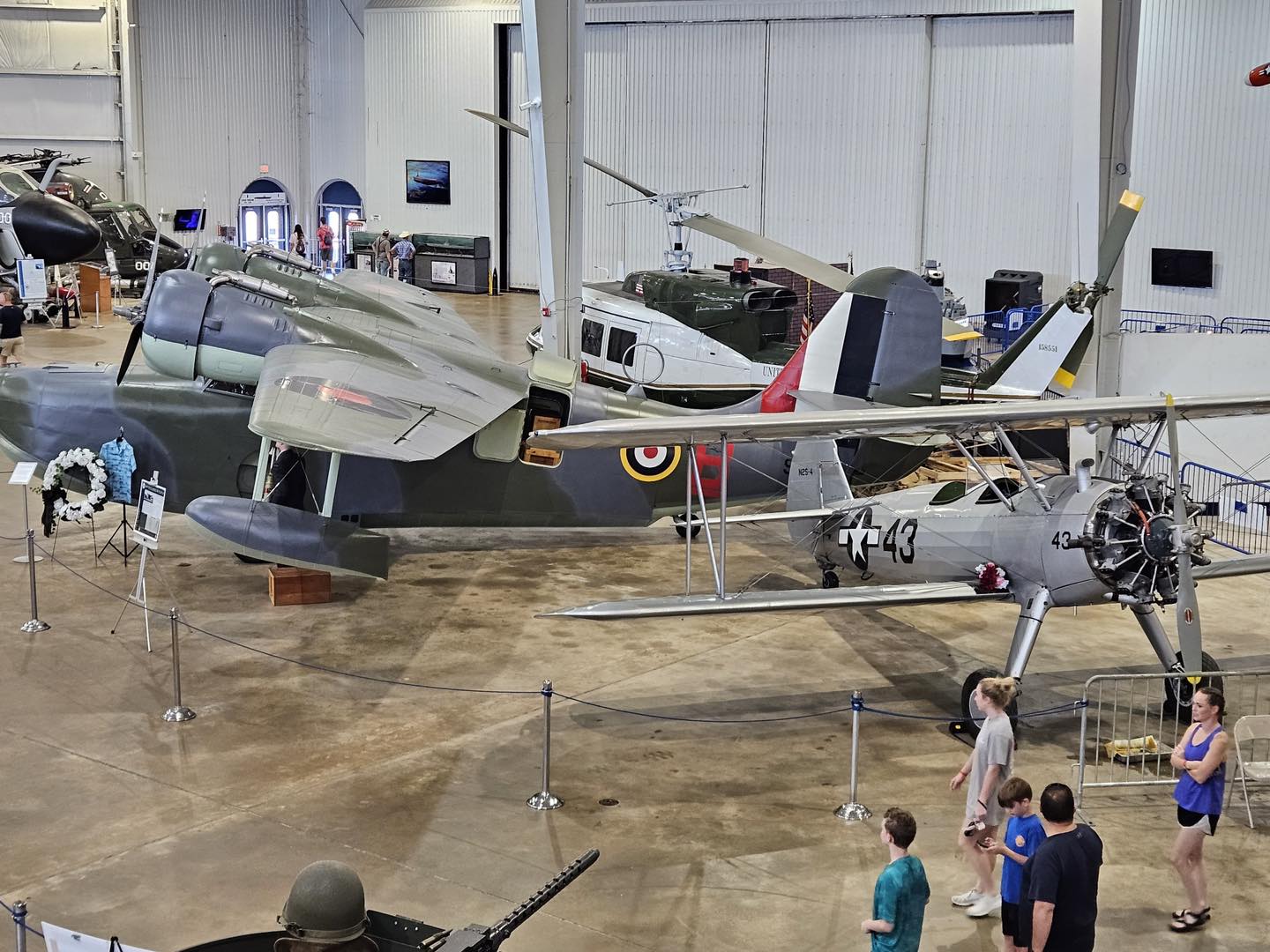 ---